Faith Enrichment Conference - Schedule
Friday, October 18
---
St. Ignatius of Loyola Parish
4455 West Broadway, Montreal QC H4B 2A7
Parish Teams Only
1:30 p.m.                    Registration of Dream Teams
2:00-3:00 p.m.           Keynote – Fr. Larry Léger
Team Ministry          "Moving from Programme to Kerygma-
                                    The Gift of the Second Vatican Council"
3:00-3:30 p.m.           Break
3:30-4:30 p.m.           Keynote- Fr. Larry Léger
                                    Shifting from Maintenance to Mission "Re-Imagining Faith Formation in our Parishes"
4:30-6:00 p.m.           Supper
7:00-9:00 p.m.           Theatrical Production at Loyola High School
Friday EVENING ONLY,  October 18
---
OPEN TO ALL
Loyola High School
7:00- 9:00 p.m.            Theatrical Production Gruppo Jobel, "The Serving Witness"
Saturday, October 19
---
Loyola High School
8:00 a.m.                               Registration
9:00 a.m.                               Opening of Conference
9:30-10:30 a.m.                    Keynote- Fr. Larry Léger              
                                               Cultivating a Renewed Baptismal Spirituality: How can each of us recognize that we are Priest, Prophet and King, and what does that mean for                                                         sacramental catechesis?                 
10:30-11:00 a.m.                  Break
11:00-12:00 p.m.                  Workshops
12:00 p.m.-1:00 p.m.           Lunch
1:00 p.m.-2:00 p.m.             Workshops
2:00 p.m. – 2:30 p.m.           Break
2:30 p.m. -3:30 p.m.            Keynote – Fr. Larry Léger   "The Catechumenate as the Model for all Catechesis"
3:30 p.m.-4:00 p.m.             Archbishop Christian Lépine, blessing and sending forth.
4:30 p.m.                               Mass at St. Ignatius of Loyola Parish
AT A GLANCE:
WORKSHOPS 11:00 A.M. – 12:00 P.M.
A. Vitamin F- Adult Faith Formation in a New Age - Fr. Larry Léger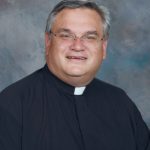 Forming Parents as Collaborators in the Faith Formation of their Children.
Who will help my child come to know about Jesus?  This workshop will address the important role of parents in the faith formation of their children and how we as a church community can work with parents to equip them and enrich them in their position as collaborators in their child's faith formation.
B. The Holy Family - Gruppo Jobel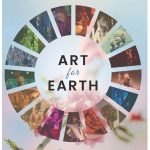 The family as the first place that we grow in faith.
Having fun together as a family. This is an interactive workshop with Gruppo Jobel on the family as the first place we grow in our faith and values. Three performers will lead and guide you and your children in entertaining and inspirational activities to support and enrich your family life.
C. Christian Meditation with young people - Paul Tratnyek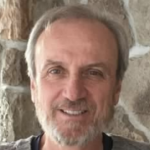 How can we help young people develop skills for settling the body and mind to prepare for prayer? How can we introduce young people to a prayer that is both meaningful and applicable to their lives? In this workshop we will learn a method known as Christian Meditation, experience it first hand and discover the benefits of practicing Christian Meditation in our lives and the lives of our young people.
D. Experiencing Hope - Lynda Marrone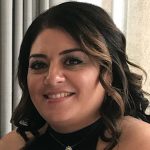 How to find hope and joy through Christian Music at home and in church.
What place does Christian music have in our lives? How can we help our children deepen their relationship with Jesus? How can Christian music strengthen our marriages, friendships, and relationships? Open your mind, heart, and soul to a meaningful way of spreading the Gospel of Jesus through music.
WORKSHOPS 1:00 P.M. – 2:00 P.M.
E. The Word of God in the Sacramental Life of the Church - Fr. Larry Léger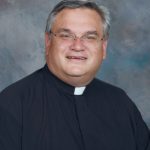 How can we break open the Word of God in the preparation process for Baptism, Confirmation and Eucharist?
F. Creative Catechist - Gruppo Jobel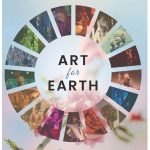 Tools for creative catechism.
This interactive workshop with Gruppo Jobel, will offer catechists creative and imaginative ways to do catechesis. Three performers will lead you through entertaining and inspirational hands on activities that can be done to strengthen and enhance your catechesis.
G. Come Follow Me - Teresa Hawes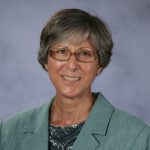 How can we bring the Word of God to Children and their families? A biblical approach to catechesis that follows the liturgical year.
How can we introduce children and their parents to the Bible? How can we follow the liturgical year with our families? Come Follow Me, an approach developed by Notre Dame de Vie Institute, offers 35 sessions to discover God, Father, Son and Holy Spirit, and to enter into the Liturgical year. In each session the Word of God is read and understood in light of the Church's teaching.  A prayerful dialogue takes place with the children, leading them to discover the truths of the Faith in the Word of God and to encounter Jesus. "This particular catechesis makes it possible for the child to recognize that loving God and doing what is good makes me happy." A Catechist from Bavaria
H. Catechesis of the Good Shepherd - Rebecca Malone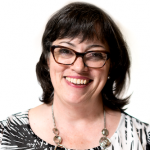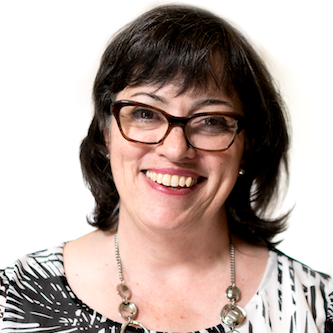 What is it and how can we integrate this Montessori approach into the parish?
Have you ever wondered about the spiritual lives of very young children?  Are you curious about the new Good Shepherd Atrium program that's recently started at several Montreal parishes?
This workshop will present the history and background of the Catechesis of the Good Shepherd, a Montessori-based approach to children's spiritual formation that is over 60 years old.  You'll hear about theological concepts and hands-on activities that the children encounter, we'll describe the special place called the atrium, which is like a retreat center for the children, and provide guidance on how to establish this program at your own parish.
Interested volunteers, teachers and catechists are all welcome.
This year's conference will be held at


Loyola High School


Entrance via
The Eric Maclean SJ Centre
2477 West Broadway
Montreal (QC) H4B 2A4
Parking is available behind Loyola High School ($6 – flat rate) and along side streets.
Please note that
FRIDAY AFTERNOON WORKSHOPS FOR PARISH DREAM TEAMS ONLY
will be held at:
St. Ignatius of Loyola Parish
4455 West Broadway
Montreal (QC) H4B 2A7
St. Ignatius of Loyola Parish
Loyola High School