February 4 – April 1, 2021
Explore life's biggest questions with other teens, ages 14-19
You're invited!
Alpha is a place to explore the Christian faith with others. It is a series of sessions focused on questions of life, faith and meaning. Each session includes time to connect, watch a talk on video, and share any thoughts or questions you have.
In collaboration with
This Youth Alpha is a collaborative effort between St. Ignatius of Loyola, St. Ignatius and Mission Jeunesse MTL.


Ready to try Alpha?
The next Youth Alpha will begin on February 4, 2020
When will I receive the instructions for attending the virtual event? 
A confirmation email will be sent upon completion of registration. Information regarding attendance will be sent a few days before the event. 
What do you do to ensure a safe environment?
To create a safe virtual environment, all registrants must agree to the Virtual Event Community Guidelines to participate. Please also read the following section regarding WEBCAMS.
Do I need to have a webcam for the event?
At the beginning of every session, we will ask all participants to turn their webcams in order that we may be able to identify them. After the moment of introductions, the teens have the freedom to turn it on or off according to their comfort.
Please note that all team members and participants must identify themselves with their names used in the registration form. Team members will have their cameras on at all times (except for breaks when they have to temporarily excuse themselves).
Can more than one teen be on a screen?
No, each teen must have his own screen.
Can I share my virtual conference login information with other members of my team? 
No, in order to ensure a safe environment for the teens, we will only accept the teens that have been registered.
When is the deadline to register?
We will be accepting participants until the third session on February 18th.
Does my teen have to attend the entire event?
Your teen is allowed to come and leave as they wish.
Will sessions be recorded?
We will NOT be recording any sessions, for privacy reasons.
Screen shots of the general session may or may not be taken.  Host will always advise and give participants the opportunity to close their cameras if they do not want to be photographed.
How can I give my feedback?
A feedback form will be sent to you by email. You could also write to missionjeunesse@diocesemontreal.org.
How can I find out about future virtual events?
You can sign up for our weekly newsletter here: https://diocesemontreal.org/en
You can also follow Mission Jeunesse
On Facebook: Mission Jeunesse Montréal
On Instagram: missionjeunessemtl
On twitter: @missionjeunesse
You can follow St Ignatius of Loyola
On Facebook: St. Ignatius of Loyola, Montreal
On Instagram: stig.ca
You can follow Holy name of Jesus
On Facebook: Holy Name of Jesus Parish
On Instagram: holynameofjesusparish
Still need more information?
Sign up for the Info Session which will be held on
Tuesday, January 26 @ 7:00PM.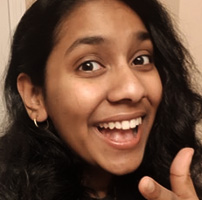 Angelika
HOLY NAME OF JESUS
I am super excited and ready for Alpha! I'm really looking forward to having amazing conversations, forming new friendships and making new inside jokes with everyone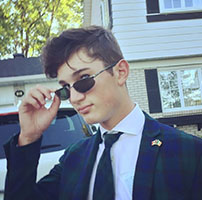 Connor
St. ignatius of loyola
I am a three time gold medalist wrestler. I do standup comedy and love to laugh. I am a die hard Habs fan, this is our year!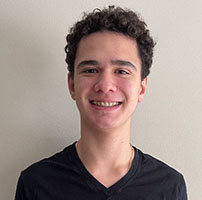 Giancarlo
St. Ignatius of Loyola
One fun fact about me is that I have visited over 10 countries! One of my favourite countries is Italy. As a Ferrari enthusiast I had the chance to get to see the Ferrari factory.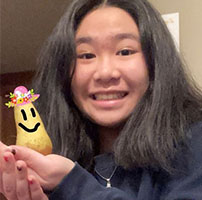 Jiane
Holy Name of Jesus
I go to collège sainte Marcelline and this will be my third alpha, ahh so excited !!! I'm so glad to participate. I'm looking forward to meeting all the new people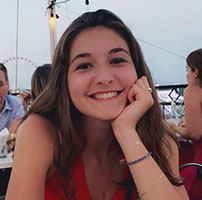 Julia
St. Ignatius of loyola
I'm an irish dancer, I love cats, and I'm a huge fan of snacks! I can't wait to meet you at Youth Alpha!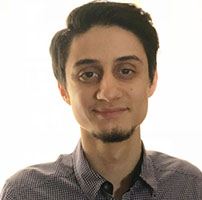 Kevin
Holy name of jesus
I'm the youth ministry coordinator at HNOJ. I'm super excited about Alpha and I can't wait to get started! I'm really looking forward to meeting the youth and developing new leaders.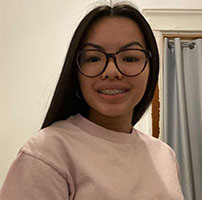 Katie
St. ignatius of loyola
I am 17 years old and I love cats!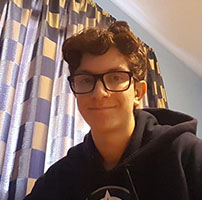 Luca
Holy Name of Jesus
I cannot wait to start this amazing adventure with all of you and to meet everyone who will be part of this experience.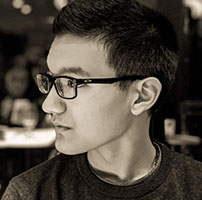 Luke
Holy name of jesus
I go to Marianopolis College. I enjoy playing music and travelling. I am from HNOJ Parish, and I am really looking forward to Alpha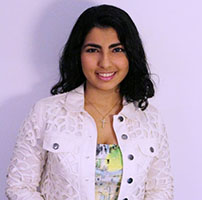 Michelle
Mission Jeunesse MTL
I am a student at Université de Montréal. A fun fact about me would be that I love everything that is related to circus.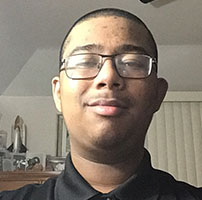 Noah
St. Ignatius of Loyola
I'm 16 and love to play sports like basketball and football!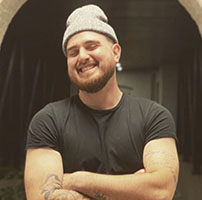 Tristan
St. Ignatius of Loyola
I am the Youth Minister at St. Ignatius of Loyola Montreal. I dream of teens running ministries within their parish and feeling a strong sense of belonging!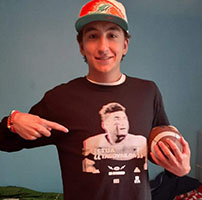 William
St. Ignatius of Loyola
 I'm a friendly guy who's passionate about sports, especially football! Can't wait to share my love of Christ at Alpha!